Last week, I was invited to preview apartment spaces that were finished for models at the new multi-story apartment building called Intro Cleveland. It's location is on the the southeast corner of Lorain Blvd and West 25th. The building boasts that the $150 million, 300 apartment unit is (for the moment) the tallest mass timber constructed building. The building sits across the street from Cleveland's historical West Side Market and just north in the distance sits without obstruction, the downtown skyline.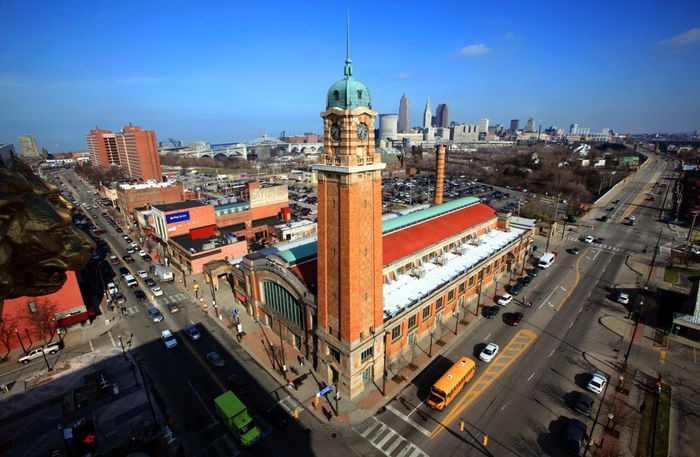 The building was still very much a construction site, besides a few model units, nothing was near complete. As a matter of fact, It was made known that I was their first official tour. The buildings amenities aren't unlike what you could expect for the style, location, and cost of this building. There will also be upscale and casual restaurants along with a coffee shop.
I would confidently say that what separates this building from others is the location but even more, the layout. While nothing was complete, I could resonate with how the environment is supposed to make you feel. It's…. organically contemporary, if that's a thing. While I can't quit articulate it completely, I felt like I was in the movie Gattaca.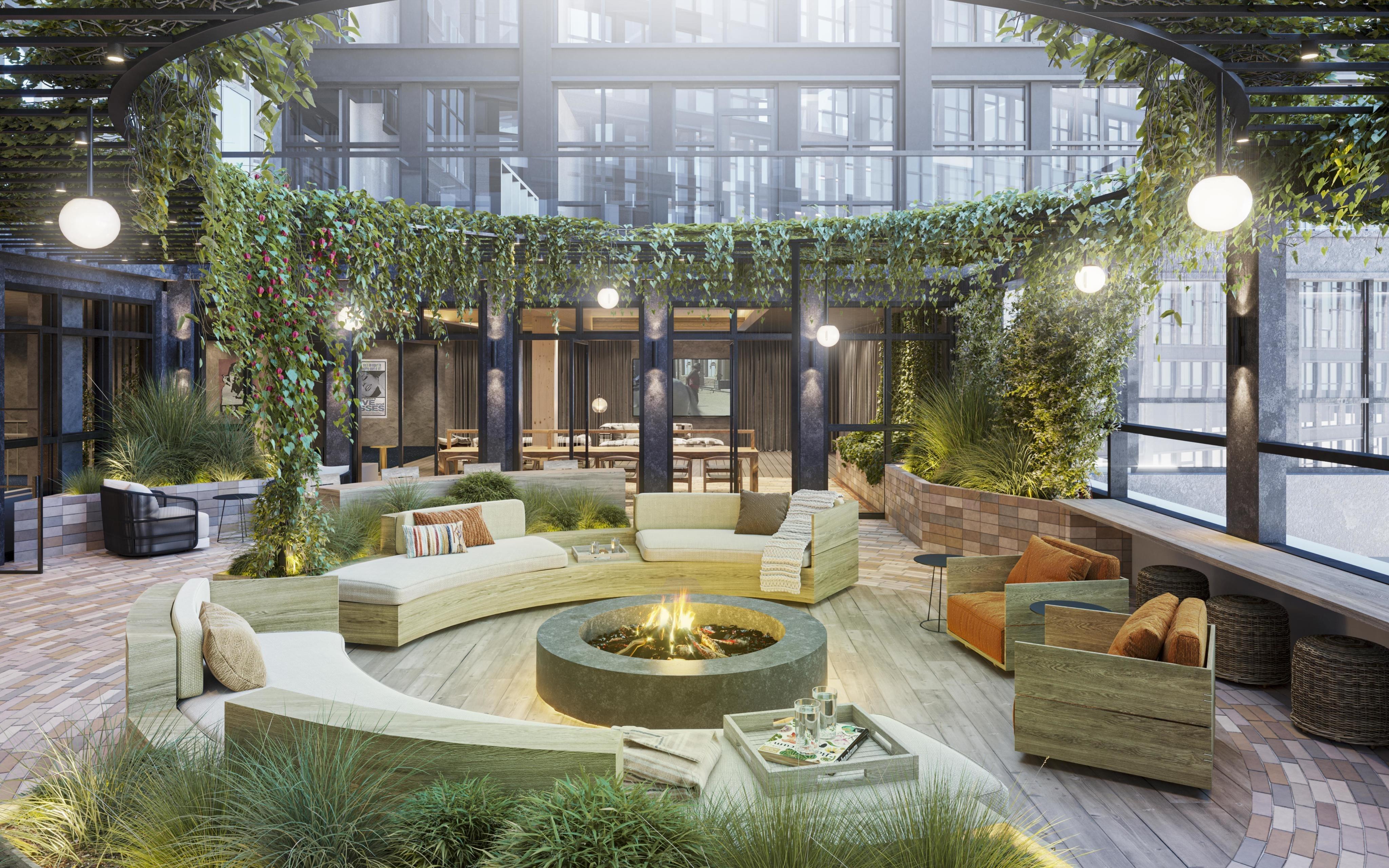 So why was I there? Well, as you know, thebarmaker designs and builds custom bars for your home or business. BUT, I design and build custom bar carts & liquor cabinets for your new apartment and intro Cleveland. I chose to put a little extra effort into learning as much as I could about the design, construction, and technology of the building as well as the culture they seek too create so that I align perfectly within the interior design.
I've already started rendering ideas for bar carts, stand alone bars, and liquor cabinets for Intro Cleveland. I'm almost ready to start prototypes. This style gives me a lot of ways to move in all directions while still maintaining the tone that reflects from the walls, floors, and ceilings of this building. Stay tuned for our next post, I will include a few pictures of the prototypes. In addition to bar carts in Cleveland, i'm also looking to market barstools that could also compliment our liquor cabinets for sale in Cleveland so please reach out 330-760-7046 or visit https://thebarmaker.com